Developers & Contractors
With the right people coming together on your project, everything is possible.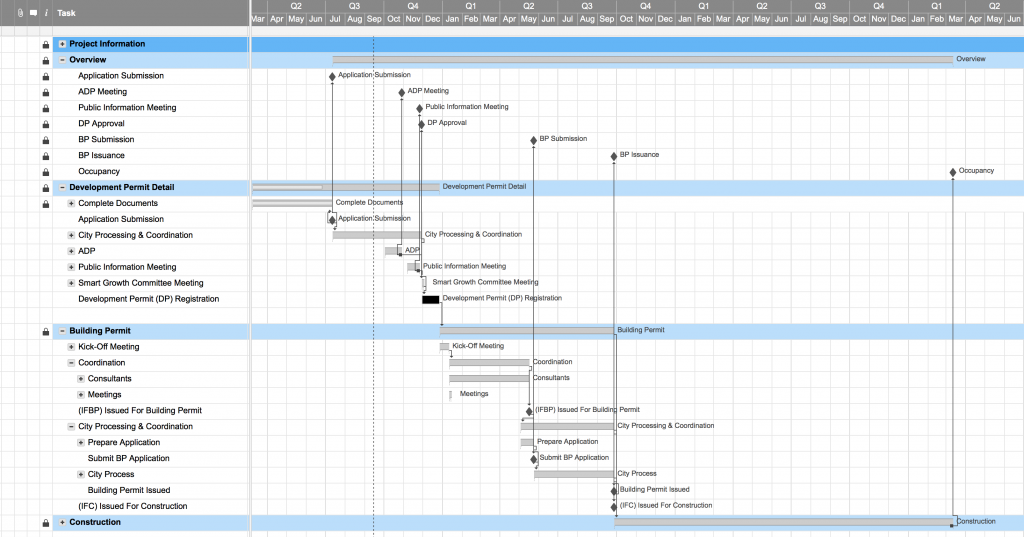 As a developer or contractor, our drafting services are tailored to meet your specific needs and project demands while ensuring your deadlines are met.
As you know, every project has many levels of complexities and I am a firm believer in doing things right the first time.
Drafting a Plan
Drafting a plan is essential to any successful project, regardless of budget, successful endeavour.
With your ideas as the foundation, our architectural technologists and designers will help you get the ball rolling with our crafted plans. We will design and coordinate with the various engineers and consultants, city staff, and stake holders involved with your project.
Reach out today and contact us; we are always willing to share our industry knowledge. Something great can start today!
How can we Assist?
Looking for a market analysis on site density, or are you ready to move forward with a rezoning application?
Whether you're looking to develop your bare land as a subdivided parcel for single family or as a strata development for townhouses, we are here to help. We will analyze your property for its best use, have discussions with city staff, and coordinate your application for submission.
Taking all site-specific concerns into consideration early in your project, we will work directly with the surveyors and engineers to establish the setbacks, site density and ultimately the salable area. You will get to a fourth reading quicker with the comprehensive package we provide while coordinating the project team.
We work with several architects and various engineers and can provide introductions & recommendations to local firms.
Not sure if an architect is needed? Find out here when an architect is required here. (www.thomasdrafting.ca/regulations/when-is-an-architect-required/)
We are ready to help your business grow by complimenting your professionalism.
Work with us so you can offer a full package to your clients from concept through to design. Imagine welcoming your client into their new home as being a valuable service they will never forget!
Our Services
Our drafting services range from small renovations to large multi-family projects. A sampling of our home drafting services includes:
Show Home and New Model Development
Architectural Renderings – 3D Exterior and Interior Perspectives
Multi-Family Low and high Rise
Marketing Brochure Floor Plans and Elevations
Production Drafting
Design Development
Development Permit Drawings
Rezoning Drawings
Construction Drawings
Contact us today to discuss your project needs and see how we can assist.
PRICING GUIDELINE DOWNLOADBOOK A FREE CONSULTATIONSEE OUR PROJECTS